Event Background
With ever-increasing foreign participation in China's derivatives market, disputes arising from derivative transactions have increased in recent years, particularly following the 2008 financial crisis. Foreign banks have traded over-the-counter (OTC) derivatives with Chinese counterparties for many years, and the Chinese government has taken significant steps to further open up its financial markets and financial sector to foreign participants. The Belt and Road initiative has encouraged Chinese counterparties to use various forms of financing and derivative structures in China.

In 2018, China has taken great strides towards globalizing its derivatives markets. Yuan-denominated crude oil futures contracts began trading internationally in March, followed by iron ore contracts that began trading internationally in May. And most recently, the China Securities Regulatory Commission granted UBS Group permission for a majority stake in its Beijing-based subsidiary in December — making it the first foreign bank to formally control a Chinese securities firm.

Chinese exchanges are wooing international commodities traders in a bid to overtake longstanding benchmark prices — many of which are set in Europe and the U.S. — reflecting ambitious plans by the world's second-largest economy to expand its influence overseas.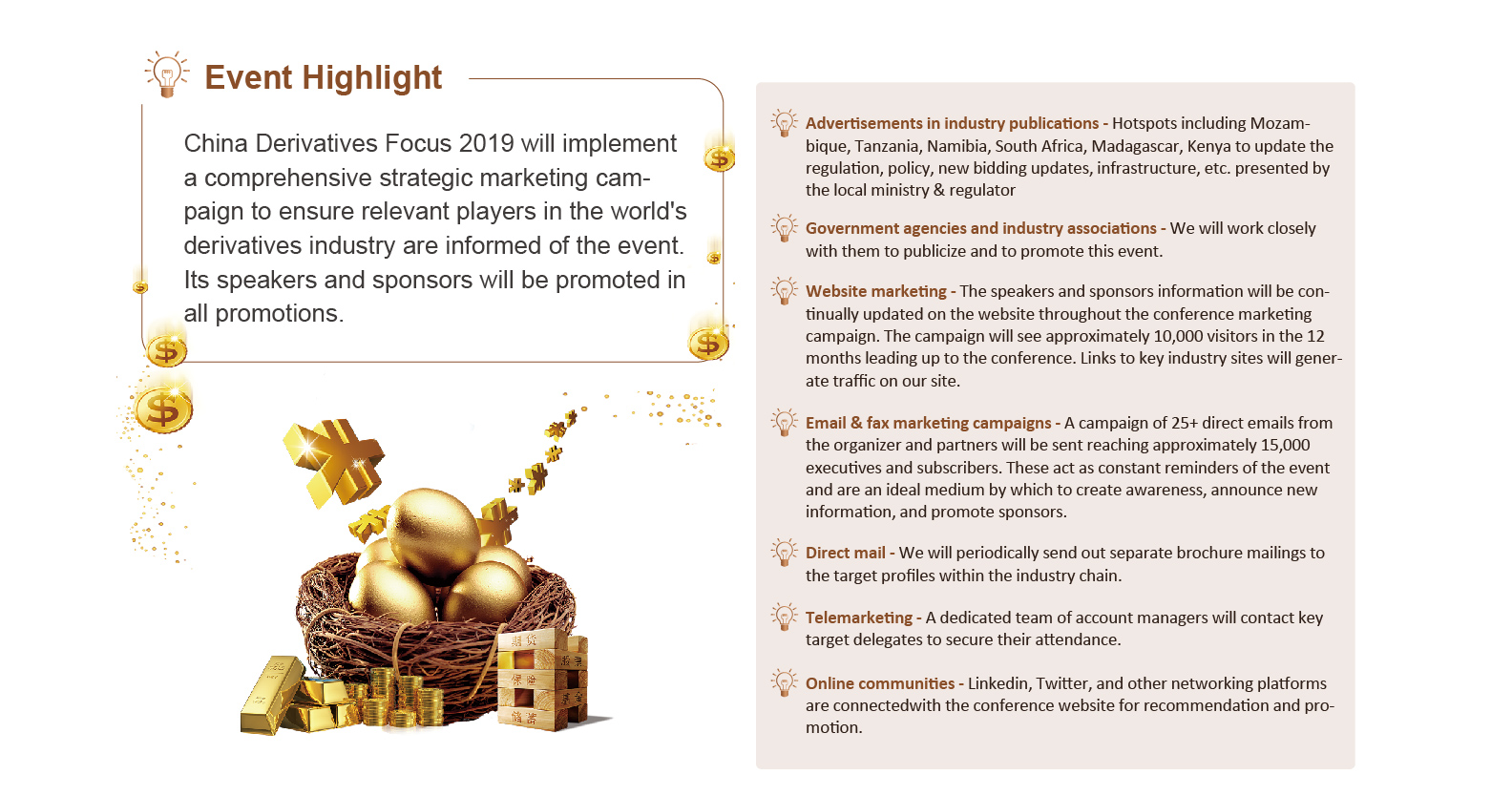 Early Confirmed Speakers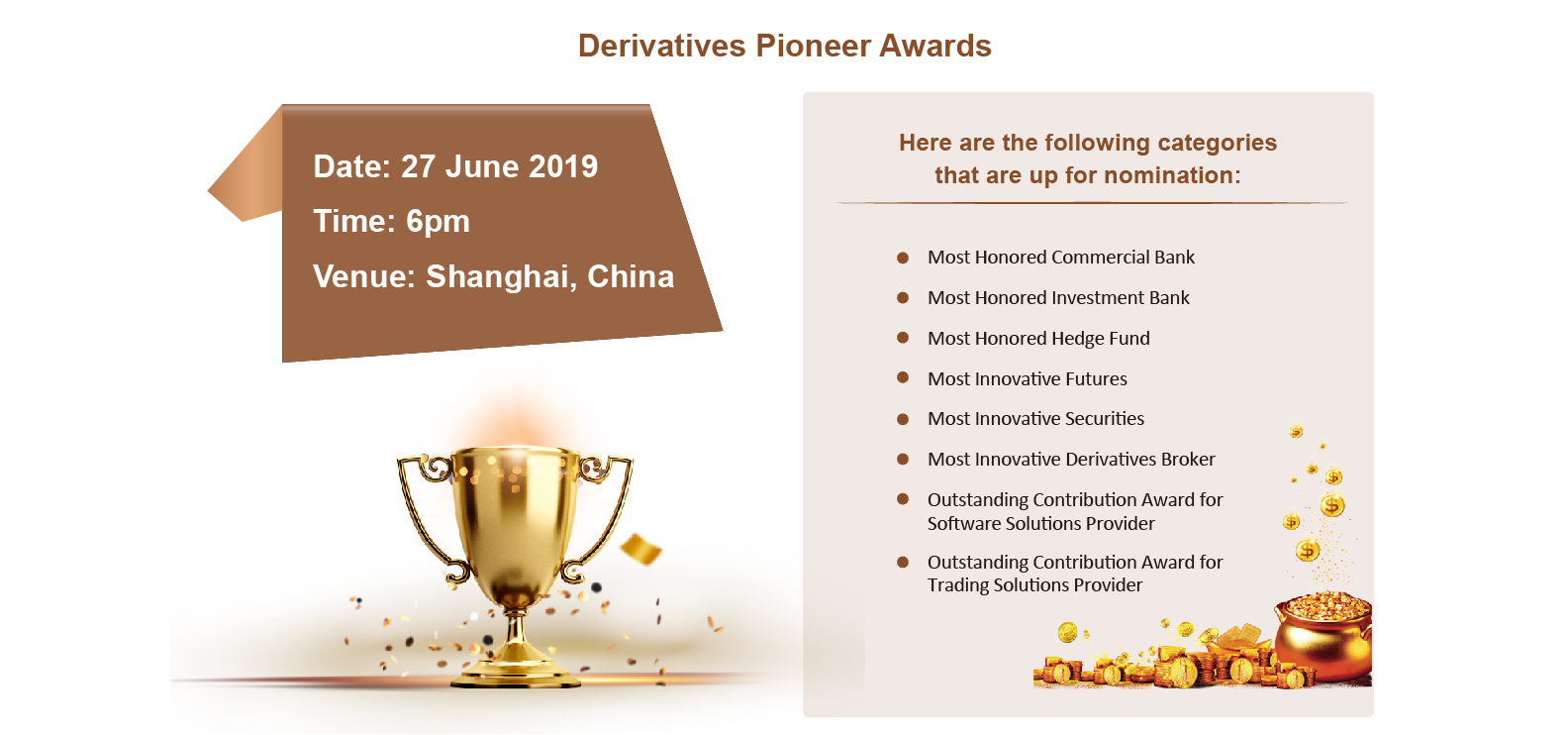 Series Overview

Series Events
Media Partners
---