OCTOBER 26, 2023
The 4th Health Insurance Innovation Congress Asia Pacific 2023 brings together health insurance leaders, solution providers, and experts from across the region to share cutting-edge strategies and practices that are driving growth and competition. The conference will showcase the latest trends and innovations in the industry, including ecosystem design,digital health solutions,preventative healthcare, telemedicine, differentiate to compete,cost-containment strategies, and other technology-enabled solutions.
08:00
08:50
Registration & Morning Tea
Opening & Chairman's Welcome Address
Session 4: Data-Driven, Digitally-Enabled Business Models and Partnerships
09:00
Designing a Digital Health Insurance Ecosystem
09:30
Innovative Approaches to Controlling Healthcare Costs
10:00
Panel Discussion: Innovative Cost-Containment Strategies in Healthcare and Health Insurance
What innovative payment models can improve patient outcomes and lower costs?
How can health insurers collaborate collaborate to manage costs and distribute coverage?
How can innovation help to reduce healthcare costs while improving quality of care?
What sources of waste can be identified and eliminated in healthcare and health insurance?
How can telemedicine and AI reduce healthcare costs?
Successful examples of leveraging big data to identify cost-saving opportunities in healthcare?
10:40
Networking Coffee Break

11:10
The Future of Insurance Distribution: New Models for a Digital Customer
11:30
Embedded Health: Creating Shared Value in Digital Health Ecosystems
12:00
Automated Medical Underwriting/Pricing
12:30
Networking Luncheon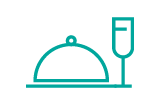 Session 5: Fraud Prevention and Claims Management in the Digital Age
14:00
Panel Discussion: Leveraging Data and Digital Technologies to Combat Claims and Fraud in Health Insurance
How data and digital tech improve claims processing and reduce fraud in health insurance?
Successful examples of digital partnerships in fraud detection and prevention in health insurance
How can healthcare providers and insurers collaborate to prevent fraud and improve claims using data-driven strategies?
What are the biggest challenges for detecting and preventing fraud in health insurance, and how can they be addressed?
How can data be used ethically while combating fraud and improving claims processing?
What emerging trends and technologies will drive innovation in claims processing and fraud detection?
14:40
Navigating Health Insurance Claims: Cashless and Reimbursement
15:10
Preventing Fraud in Hospital Reimbursement Systems
15:40
Networking Coffee Break

16:10
Health Insurance Fraud Detection Using Blockchain
Session 6: Cyber Security, Data Protection snd Privacy
16:40
Healthcare Big Data, Partnerships & Data Sharing
17:10
Panel Discussion: Ensuring Cyber Security and Data Protection in the Era of Digital Health
Current state of cyber threats and data breaches in the healthcare industry
Anticipating a cross-sector data sharing regulation: How can insurers prepare?
The role of regulations and policies in data privacy and security
Balancing privacy and personalization in health insurance: Where do the boundaries lie?
Challenges and opportunities of securing sensitive health data in the digital age
Privacy preserving computation on health care data
Blockchain-assisted cyber security in medical things using AI
Cyber insurance for the healthcare industry
17:50
The End of the 2-Day Conference & Chairman's Closing Remarks
18:10
Closing remark and close of conference
Closing Remark and close of conference